BREAKING GLASS
Chapter TWENTY by Richard Millman
At least, John Allenby thought it was Shelley Anderson.
The erstwhile diva of the World Tour was a shadow of her former self.
She seemed to have imploded. Her eyes were bloodshot and there were deep, dark hollows underneath them. Her breasts were no longer their pert, button-threatening, buxom selves – but sagged in flaccid defeat. And was that grey in the roots of her hair?
"My God!" Allenby exhaled in disbelief, " What in the name of Christmas happened to you?"
Shelley looked over her left shoulder and Allenby followed her eyeline to see Agent McDiarmid hovering with a grim look on his face.
"Miss Anderson and I had a deeply meaningful conversation some days ago, in the course of which she decided that continuing her relationship with certain unpleasant characters in the Russian underworld was possibly not going to be of long term benefit to her," Naldo McDiarmid explained. He went on, " Miss Anderson agreed, in light of certain persuasive arguments that we were able to make, that she would make the very brave decision to wear a listening device when she met with a woman by the name of Irina Hleb. A woman who is also known to Rhodanie Maison and who – or is it whom – forgive my English,  Miss Anderson here has had a relationship with for sometime."
As impossible as it would have seemed beforehand, Shelley appeared to slump even more disconsolately.
The special agent looked more intently at Allenby. "Let's take a walk somewhere a little less public." he said, gesturing to Allenby and Anderson to accompany him behind the curtains of the players area.
In the background the PA announced that Tyler Wolf had beaten Bashir in the fourth after fighting off an unexpected comeback attempt.
Allenby, Anderson and Special Agent McDiarmid paid no heed to this otherwise exciting news.
McDiarmid began again:
"Why you sporters don't just stick to sport I don't know. You are obviously good at what you do. But greed seems to suck you into a world and a frame of mind where you think you can get money. Then when you are out of your depth, in a league where people get killed – killed every day – mark you, we have to come and clean up your mess."
As good looking as Naldo McDiarmid was, the ugly look on his face put the fear of God into John Allenby as the agent spoke again in a deadly undertone,
"This time we have managed, more through good fortune than by police work, to extricate  you, Shelley and hopefully that fool Wolf from a deadly situation. We were lucky. The wire that Shelley wore when she was with Irina Hleb gave us some key information as to the Russians' plans.
But that still left us with a whole heap of trouble. Fortunately the whole thing was taken out of our hands and the problem has gone away."
Naldo paused mysteriously, but he still wore the same frightening expression.
"Listen m-i-s-t-e-r Allenby." he looked at Shelley, " You too, even though I think I made this clear earlier."
They both looked at the extraordinary lawman.
" I am going to watch you and Tyler Wolf very carefully for at least the next ten years." he said slowly. " You won't know I'm watching. But just when you think I've gone away you will receive some little clue that I haven't. If you screw up, if you even think about doing anything except what you are supposed to do – tax evasion, match fixing, drugs –  if you get a fucking parking ticket – I will ruin your life."
McDiarmid let it sink in for a moment. Then he continued,
" I don't mean through legal means. There won't be lawyers and a court case."
"I have my own methods," he said darkly.
"If you mess up, you won't know what happened – but your life will suddenly start a downward spiral from which you will never return. I have cleared this with Philip Sanderson who has the power to do this to you on his own if he wishes, but, " he paused for emphasis, " Zeus has decided that my influence might be, as you might say, a little more cautionary. Are we clear?"
Allenby had never felt comfortable with the Brazilian and now he felt scared. He felt a large bead of sweat drop from his shoulder blade to the small of his back. He nodded vigorously.
Shelley Anderson just shrugged her drooping shoulders and made a pathetic attempt at smiling her assent. It looked more like the sort of expression you might make if you had acute appendicitis.
"Now you two, " said Naldo, brightening both his tone and his visage, " I believe you have some important work to attend to. I am hoping to see some of the semis and finals myself. Where is Zeus? He told me he has a box seat for me."
……………………………………………………………………………………………………………………………………………………………………………………………………………………………………………………………………………………
Julia Brown was enthralled.
The first semi final of the women's event was into the third game. At one-all, the match was perfectly balanced with Anh Linh from Thailand having won the first with her spectacular mix of electric speed, deft touch – probably the finest lob in the game – and her gymnastic and explosive capacity to leap in the air and volley – clear evidence of her badminton background.
But in the second, world number one, Brigitta Krause a German who had relocated and now represented the Czech republic, had ground Linh down with grimly constructed rallies – keeping the ball on the sidewalls to prevent the Thai magician from using her control.
Julia was enjoying the Squash – it was a great match – but what was really making her breathless was Brigitta Krause.
The German was incredibly fit and muscular. She also didn't shave. Julia didn't know what to make of that. Some people said it was disgusting. If that was the case why was she having these feelings when she saw the little tufts of hair poking out of the armpits of Brigitta's Canary yellow dress, and at the sweat darkened  curls  when Krause's inner thigh was exposed every time she lunged?
"See something you like?" Emily Miller's voice startled Julia from her voyeurism.
"Yes," hissed Julia, " and what's it to you anyway. Aren't you happy merrily screwing Vargas or Lopes or whatever his name is?"
"Lopez with a Z is his name and yes thank you – very happy. But that is when I am playing for that team. I haven't done with your side yet. Brigitta……ouch!!!!!" but Emily never got to finish the sentence.
Having been so interested in both  the match on the court and the zingers that they were trying to throw at each other, neither of them had noticed Maxwell Miller II standing just below where they were sitting at the player's end of the bleachers, eavesdropping on their conversation.
With a firm but painful grip, Daddy Miller pulled – practically dragged – Emily Miller down off the bleachers.
"You're coming with me, you little slut," he growled.
Brigitta Krause continued grinding her opponent down, to win the third.
……………………………………………………………………………………………………………………………………………………………………………………………………………………………………………………………………………………
Tyler Wolf was vegging in bed, the remains of his room service breakfast littered all over the luxurious egyptian cotton sheets.
With some CNN sob story about loss of natural habitat's in various parts of the world, droning on on the TV in the background, he was considering his situation.
Yes, it was freaking unbelievable that he was in the final of this the most prestigious tournament in the World, but it was also freaking precarious.
Now the Russian's wanted him to win so that they could make their money with him as the underdog. Two days ago it had been exactly the opposite. What a crazy stupid world he was mixed up in. How in hell was he going to get Andres Lopez to throw the final – if he indeed got there? He seemed to have him reeling with the Emily Miller deal but fucking Maxwell Miller had screwed that up by catching Emily admitting it last night. Mouthy little bitch!
The CNN commentator exhorted listeners to pay attention, " In this part of the country so much game has died off even the Maribou Storks can't get enough to survive on………….."
Tyler's idle gaze settled on Buckler's computer in the closet.
Suddenly he shot up in bed!
"Fuck me – Stork!" He said aloud.
He ran over to the closet and picked up the laptop. Quickly he found  Buckler's piece about Florencia – or Florencio as Buckler claimed the real name was. There were some good photo's of the player. Then he found Buckler's work on all the scandals that Andres Lopez had been involved in. More photos. Quickly he maneuvered a picture of Florencia and Andres together. The similarities were clear – unmistakable.
But Tyler wasn't done. Unhesitatingly he pulled up a browser and got onto Google. He punched in "Los Dos Federicos."
Immediately several pages of results came up. Even though he could manage in Spanish,Tyler went to the first one he saw English.
"Knew it!" he breathed excitedly. He read the beginning of the article:
"Once again, " it proclaimed, " the South American scene has been dominated by Los Dos Federicos – Usandizaga and Lopez. Although Usandizaga is well known on the World Tour, having reached as high as 15 on the PSA ranking list, it is the lesser known Lopez popularly known as 'the Stork' after his tall and rangy features and his long classical nose, that has taken more of the Latin American victories than anyone this year."
The article was dated February 1996.
Tyler continued his search. He looked for results and photos. The Belo Horizonte Open in 1997, a combined PSA and WISPA ( as the WSA was then called) event.
A classic photo of the PSA winner with his trophy and check. Federico Lopez, the typical 'Stork' pose that he was known for. Who was in the background? Ah – yes! There she was – a very young and distinctly underage Erika Hoskins! The apple doesn't fall far from the tree.
"I wonder if Andres realizes that he has a sister on the Women's tour?" Tyler thought to himself. Then he burst out laughing, " I wonder if he knows he has a brother on the Women's tour?"
He slammed his hand on the bed, scattering the remains of his half eaten breakfast all over the bed and collapsing back against the headboard giggling uncontrollably.
A sudden and sharp rap on the door silenced him.
"Fuck!" he thought, " Who the hell is that?"
Quickly he jammed the laptop under the bed, stuck a pair of shorts on and went to the door.
……………………………………………………………………………………………………………………………………………………………………………………………………………………………………………………………………………………
Irina Hleb was awakened by a bucket of freezing cold water thrown over her naked, bruised and abused body.
She could feel a sharp stabbing pain in her head and gradually became conscious of voices and flashing lights.
She heard  the echo of a heavy metallic door being slammed shut.
With enormous effort she opened her eyes.
As she gradually gained focus she saw she was on a damp concrete floor in a room with no windows. Somehow there were video pictures of her in a folding chair – confronted by a man who was asking her questions.
Unbelievably she was answering each question truthfully.
The man was tall – about two metres – had wiry blonde hair and was built like a boxer. As the camera panned round she saw that he had the most piercing blue eyes.
Recognition flooded her body. Dimitri Molotov. One of the Kremlin's most decorated and notorious fixers.
Irina shuddered.
She prayed for a work camp in Siberia.
That would be a blessing compared to some of the other choices that she had heard about.
………………………………………………………………………………………………………………………………………………………………………………………………………………………………………………………………………………..
" So we are all agreed?" Mr Fino said happily.
At the boardroom table in the luxurious offices of Sombrasoft at the top of the Copa Trade tower were seated some of the most influential people in the Squash world.
Mr Fino carefully searched the faces of each of the individual participants.
All were nodding in tacit agreement.
"Renato, please read through the agreement once again so that everyone can be sure."
" With pleasure, Senhor, " agreed Bulsara, clearing his throat and assuming a dramatic pose to mark what was without doubt one of the most historic moments in the history of the International Squash business and in addition not an unimportant moment in the world of business itself.
Bulsara drew himself up to his full medium height and began:
" Your Royal Highness," inclining his head with full deference in the direction of Prince Hamza Al Omani, "Senhor and Senhora Mallinson," Anne flashed her stunning slightly crooked smile and Fritz looked both proud and happy. Last Renato turned with enormous respect to his employer, " Senhor Fino," the great man nodded his head to both acknowledge and encourage his trusted assistant.
"This morning I will read the principle statements of the agreement. The logistical and contractual details will of course be fully examined in fine by your respective lawyers, before final completion of this agreement."
All parties in the room whispered their acknowledgement of this and Bulsara commenced the main agreement.
" The following agreement refers to the sales, research and development, application and licensing of the patented technology known as Viper Technology."
Fritz and Anne exchanged a glowing look of pride.
Renato went on:
" Item 1. Determined. Sombrasoft, a privately owned corporation located and registered in Brazil, will become the sole agent for Viper Technology worldwide. All new agreements or changes to existing agreements will be approved by Frederick and Anne Mallinson, the inventors.
Item 2. Determined. All Media coverage of sporting and/or new as yet undiscovered applications of the technology will be primarily owned by the Al Jazeera networks worldwide. No coverage will proceed without the express agreement of Frederick and Anne Mallinson or of Hector Allessandro Rojas Peron Lopez, known professionally as Senhor Fino," at this an almost imperceptible color crept into Mr Fino's complexion – and then was gone, " the chief executive officer of Sombrasoft."
As Bulsara paused to take a breath, Prince Omani delicately held his open hand to his heart and bowed regally to both the Mallinson's and to Mr Fino,
" A wonderful day for Squash, for Al Jazeera and for my family. We have long esteemed your vision Mr and Mrs Mallinson and of course the excellence of your business empire Mr Fino – or should I say Lopez?"
All turned towards the big man.
"Let us complete the reading of the agreement – and then my friends, in the interests of both full disclosure and of an open and honest working relationship, I have arranged a meeting in my private office with Philip Sanderson and another gentleman who may or may not be known to you. Renato please finish."
Bulsara continued:
" Item 3. Determined. Prince Hamza Al Omani, Frederick and Anne Mallinson and Hector, er,  Senhor Fino will underwrite research and development and operations for World Squash for a period of not less than five years at a rate of $15 million per annum." Renato removed his reading glasses and looked up,
" Your Royal Highness, Mr and Mrs Mallinson, Senhor Fino, this completes the reading of the agreement. The full document will now be properly audited and sent to your respective lawyers for final inspection, signing and execution."
"Wonderful! Congratulations Fritz and Anne and to you also your Highness." Fino stood and encompassed Fritz and Anne's shoulders like a father with two little children.
" And to you Senhor." returned Al Omani," Without your muscle it would have taken much longer and been far more complicated to pass on the benefit of Viper to the world. And underwriting Squash is a stroke of genius. Players and Spectators alike will benefit from Viper and by supporting the sport we will ensure the long term security of Squash."
" And make a pretty penny into the bargain!" quipped Fino. He turned to his trusty aid, " Renato, please have the champagne brought into my office…." he paused thoughtfully, " if that is acceptable your Highness?"
The Prince bowed again, " I shall not partake, but please do not hesitate on my behalf. Although I do thank you for your courtesy."
"Then," the big man said not without drama, " let us go into my private office and to the meeting of which I have spoken."
He moved to the almost invisible door that joined his beautifully appointed boardroom to his even more spectacular private office – and opened it.
Inside there were two  men taking in the incredible panorama. As the door opened the two men turned away from the windows to face them.
One of them was Philip Sanderson – otherwise known as Zeus. The other man was also an older man. He was tall and had a slight stoop. His face was extremely handsome.
"Even with that nose," thought Anne immediately to herself. " It gives him the look of some regal bird. A Crane perhaps or yes, that's it – a Stork!"
The group moved as one toward the open door, as their host invited them to enter.
" Peron," remarked Prince Al Omani, "now that is truly a name to conjure with."
"Indeed," noted Fritz and then continued as if thinking aloud, "Peron-Lopez….I wonder."
The chief executive of Sombrasoft politely waited until the others had entered and then, before following them in, momentarily took stock.
Hector Allessandro Rojas Peron Lopez was a very private man, but even private men sometimes have to share their secrets when the futures of people they love are at stake.
Casting aside all doubts, he drew himself up to his full, impressive stature and, closing the door behind himself, joined the others.
"My friends," he said, " if I may presume upon our relationship and use that word – you all of course already know the Director of World Squash, Mr Philip Sanderson. Allow me in addition to introduce you to the finest Squash player I ever known and a man for whom destiny has not woven the easiest path,"
As he said these words, with great tenderness, he put his arm around the man that had reminded Ann of a stork. He continued:
"May I present my beloved brother, Federico Carlos Rojas Peron Lopez. I will allow him to tell you his own, shall we say, difficult story."
And for the first time in many years, one of Los Dos Federicos, the man they called the Stork, described the events that had led to the end of a wonderful career, estrangement from a powerful family and a young son, and to a clandestine life that included a secret daughter…..
……………………………………………………………………………………………………………………………………………………………………………………………………………………………………………………………………………………
Tyler opened the door and tried to look as though he was irritated at being disturbed from his rest -which he was, but not for reasons that he wanted anyone to suspect.
However the act didn't hold up for very long when he saw Naldo McDiarmid standing there.
"Hello Tyler." the Special Agent said – his voice deadpan.
" Hello Agent McDiarmid. What can I do for you?"
" I think we had better close the door before we discuss that. May I come in?"
Tyler would like to have said 'No' but he knew that wasn't going to happen, so he just said, "Sure," and made a space for the policeman to pass through.
"What's this about?" Tyler said.
"It's about Buckler's computer. You were supposed to give it to me weren't you." McDiarmid said with an accusatory tone.
"What computer?" said Tyler said, trying to sound genuinely ignorant.
McDiarmid eyed Tyler Wolf.
"Jesus Christus!"  he thought to himself, "these stupid people just don't know when to help themselves."
"You really want to try this Tyler?" Naldo asked the young man in front of him that he knew to be lying. "You really want to try and lie to an international police agent, who knows more than anyone about you and what illicit activities you have been up to – and who has just turned Ms Shelley Anderson from Russian gang accomplice to Russian gang informant and gave her three days in hell working for me after having told me everything she knows and everything that is on that laptop just to save her skin? Really?"
Tyler looked unsure. He was just weighing up how much McDiarmid actually knew when the agent reached into an inside pocket and pulled out a snapshot.
Naldo McDiarmid handed it to Wolf.
Tyler looked at the photo. Naomi's eyes stared pleadingly at him. Naomi's eyes in the face of a beautiful little boy. Jeremy.
Tyler's eyes welled up.
Silently he got up, walked around the bed, reached under it, pulled out the laptop and handed it to McDiarmid.
"Thank you." said the Special Agent. "Now sit down and listen. I have a lot to tell you and you need to really pay attention. Otherwise I am going to have to do some things that I don't like doing but that I am very capable of doing."
Tyler wiped his eyes. A shot of adrenalin burst through his body. This was shit-street. He didn't want any more trouble.
"First. The Russian Mafia are gone. You won't be getting any more phone calls. You needn't thank me, although it was me that leveraged the opportunity through Shelley and her stupidity. No, actually I was about to execute a plan to shut down the Russian mobsters when I got a high clearance phone call from my government. I was told in no uncertain terms to work closely with a Russian Cultural attache by the name of Dimitri Molotov. Which I did. I have no idea what happened to the animals that were threatening you and Squash as a whole, but I received a clear message from Comrade Molotov that the threat had been removed – entirely and permanently – along with his thanks and a quick dosvidaniya and one further urgent request. And when I say request it wasn't the sort of request you would ever want to deny, considering the source."
Tyler was so invested in what the Special agent was saying that he didn't realize he had stopped breathing. Suddenly he became aware of the tightness in his chest and gasped.
" What request?" he rasped as he struggled for breath.
"That would be the request for Buckler's laptop to be handed in quietly and immediately at the Russian consulate here in Rio." said Naldo in a very clipped monotone.
"Why on earth…" spluttered Tyler.
"Why precisely I couldn't tell you," McDiarmid began and continued his comments with a heavy dose of irony, " But consider this: When you were 'arrested' when your bag was 'returned' after being lost, who was it that showed up at your door with the so-called 'policemen?"
"Buckler." said Tyler – the light beginning to dawn.
"And when we discovered that, you, Rhodanie Maison and Shelley Anderson were involved with Russian mafia,  who do you think turned out to be Rhodanie and Shelley's point person?
"Buckler?" Tyler ventured.
"Correct. And who spent almost all of the decade of the 1990's living in Moscow?"
"Buckler." said Tyler, without requiring further confirmation.
"Now I can't tell you what the Kremlin want with that laptop, but take it from me that the woman Irina Hleb and the assassinatos bandidos that she brought with her, likely shared those details with the 'Russian attache for Cultural affairs,' before they finished their 'little conversar' with him. Probably Mother Russia's finest geeks will pull it apart and find what they are looking for."
"However, " McDiarmid continued, "what will not be seeing the light of day are certain sensational stories that Buckler in his other life and favorite muck-spreading hobby was hoping to see published."
" Let's you and me make sure we understand each other before I leave this room Tyler, because if you give me reason to come back and find you, it will not be an experience you enjoy – compreendido?"
Tyler nodded that he understood fully.
"Good. The here we go. Florencia Perez was born Florencio Hector Rojas Peron Lopez. When Florencio was born there was great confusion. To begin with the child was born a Hermaphrodite – you are familiar with the term?" Tyler blinked to confirm that he was, " in addition Florencio was born out of wedlock as a result on an affair between the then stellar Argentinian Squash star and member of one of the foremost families in South America, Federico Carlos Rojas Peron Lopez and a very young American girl – one Erika Hoskins. The older members of the  Peron Lopez family rejected everything – the baby, Federico, Erika – and rallied around Federico's jilted wife and son – a little boy named Andres Carlos Rojas Peron Lopez – better known to you as just Andres Lopez, placing them in a beautiful mansion in Bogata. Meanwhile Federico did his best to put Erika's life on track and took the baby to Carthagena, also coincidentally in Colombia. Little Florencio grew up with every advantage that his father could give him, while keeping him as secret as possible. Concerned that Squash would bring them both into the public eye, Federico, with help from his elder brother Hector, set about raising Florencio as a tennis player. Florencio showed tremendous ability from an early age. However all was not well with the child. He loved to dance – the sensuous dances of South America – and always as the senhorita not the senhor, he preferred dolls to soldiers and dresses to pants."
Naldo adjusted his position on the chair he was sitting on to get more comfortable.
"Of course having been born a Hermaphrodite, there was always a reason to question the boy's gender. But let's just say that it seemed more obvious that he was a boy at the start. However after the other issues emerged and with the vast improvements in medical science, again with his brother's help, Federico decided to have Florencio gender tested."
McDiarmid paused.
"When the results came back it was clear that Florencio had never been anything else than Florencia and that what had seemed to clearly make her a male was an enigma – an aberration. A small medical procedure ensued and Florencia's life became happier. Of course by this time – even though she was only four – she had developed her barefoot and double handed tennis. But eventually Federico couldn't resist putting his beloved daughter on the same track as he had originally started his first child – that of Squash. She was a natural and of course picked it up, but as success beckoned so did fame and so with Florencia at the age of only five-and-a-half, Federico dropped out of her life, frightened that his association with her would damn her."
He paused again.
" That was some fifteen years ago and since then Florencia had not seen her father. That is until two nights ago, when in a club not far from here, they danced. She still doesn't know him it seems – although she may have sensed his familiarity,"
Tyler looked dubious. It was a fantastic story.
" If you don't believe it, check with the IOC gender lab. But don't check under Florencia Perez. Check under Florencia Peron Lopez. With her father's family in open denial – it was just simpler to combine the two names into a single  less recognizable one."
"That was Buckler's biggest piece apart from you and Naomi and little Jeremy. And of course there were the gay stories about Emily Miller and Julia Brown and John Allenby and his bisexual habits. But while Buckler might have got some mileage out of that for his own satisfaction, it wouldn't really damage Squash's image now. The IOC and World Squash aren't in the least homophobic and trying to sell those stories would have been like – well, like killing a beast that had already died."
Tyler saw McDiarmid's point. No reason to scare off Lopez now.
"Last thing I want to say to you Tyler," Naldo resumed, " You have done some stupid things and become involved with dangerous people. Some of it was greed and some of it was sloppiness – yes?" Wolf nodded his head in resignation. McDiarmid continued, " But somehow you have survived. You have a beautiful little son – who – judging from your tears – you clearly love and miss. You are in the final of the greatest Squash tournament of the modern era, on the edge of maybe playing in the Olympic games and beyond that with Squash in the Olympics – who knows what opportunities lie ahead for a student of Squash who has a reputation for beating his opponents not by mere skill but by clever strategy."
" I guess that it is all true." said Tyler, " but how can I go on from here – with everything that has happened?"
" I tell you how. DON'T FUCK IT UP! That's how. I happen to know that Philip Sanderson is involved in a meeting that is going to secure a very bright future for Squash and anyone who is not 'persona non grata'" The Special Agent said emphatically.
"If you follow the instructions I have given you, I promise no-one will hear of your illegal behaviors from me. The Kremlin doesn't care and frankly Squash needs you. You're a character."
"So do you give me your word that you will simply stick to Squash from now on? No dope. No match fixing. No blackmail?"
" Yes." Tyler punched out the word definitively. " I'm done with all that."
"Good." said McDiarmid, "and if you take my advice you will tell the world about Naomi and Jeremy and give that little boy a Papa to look up to and love."
" On that note I will leave," said McDiarmid gathering up the laptop marked Smashingballs.com.
"If you ever have to see me again professionally you will wish you had never been born – yes?"
"Compreendido, Senhor!" said Tyler – with gusto.
"Excellent. Oh you may as well have this," McDiarmid said and handed him a small folder of photos. They were all of Jeremy. " I won't be needing them any more will I?"
"No." said Tyler attempting to speak firmly, but he was betrayed by a single tear that escaped the corner of his eye.
……………………………………………………………………………………………………………………………………………………………………………………………………………………………………………………………………………………
Dimitri Molotov sat in the comfort of the small private office that was situated behind the cockpit of a giant Aeroflot transport plane as it made its way, 'the long way home' over the Northern Pacific.
He had almost completed his report on his Brazilian mission.
A uniformed Aeroflot officer, interrupted him:
" We have reduced altitude to five thousand meters as you requested, Polkovnik Molotov." the officer said, looking above Molotov's head into the middle distance.
"Thank you." Dimitri said grimly, getting up from the relative comfort of the passenger cabin and making his way to the hold.
There he was met by a combat dressed member of the Russian Spetznaz unit.
The man saluted with mechanical efficiency.
"Let me see them." said Molotov.
The man pulled a large rough sewn blanket from over a nondescript mass that it was hiding.
Below were five naked bodies lying on their backs. One was a large fat man, two more were the usual Russian version of 'wise guys,' one was a distinctly non-Russian looking Brazilian and finally there was the slim, dark haired woman, covered in scores of tatoos, her skin no longer taut, her body no longer hard. Just a sallow grey husk.
Each body had an industrially precise incision made through the gut, so that a small amount of fluid from the body cavity had seeped externally.
Dimitri looked at them. "Good." he thought, " enough to attract the sharks – no chance of remains."
He felt no remorse. No pity.
Mother Russia was trying to move forward into the 21st century and this filth just took her backwards.
He looked again at the Spetznaz soldier. "Do it." he ordered.
Again the Spetznaz saluted explosively and then, he pushed the cart upon which the five bodies lay toward the gradually opening rear door of the cargo plane.
Finally, he pulled a lever and the five bodies were unceremoniously jettisoned toward an anonymous stretch of the Pacific some sixteen thousand feet below.
As the giant door closed behind him, Dimitri returned to the comfort of his cabin and the closure of his report.
About the Author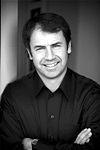 RICHARD MILLMAN is passionate about helping people to develop their personal assets.
He considers himself very fortunate to have been introduced to Squash as a school boy.
Since that time he has endeavored to help himself and the folks that he has been associated with to develop through training, playing and thinking about our wonderful sport.
A former world tour professional, he has filled just about every role in Squash from  Pro team member to US National team coach, to  Head Coach at Cornell,to club owner, to record holding Norfolk County Champion, to uniquely holding the National 50+ masters titles of  Gt Britain, the USA and Canada.
The Author of two books and an educational poster series about Squash ( Angles – from Lulu Press and jointly with Georgetta Morque – Raising Big Smiling Squash Kids – from Mansion Grove House publishing and Progressive Squash from Sports Posters International)  he has for many years been 'the lesson court ' columnist for Squash Magazine.
He lives with his wife Pat in Charleston South Carolina, USA